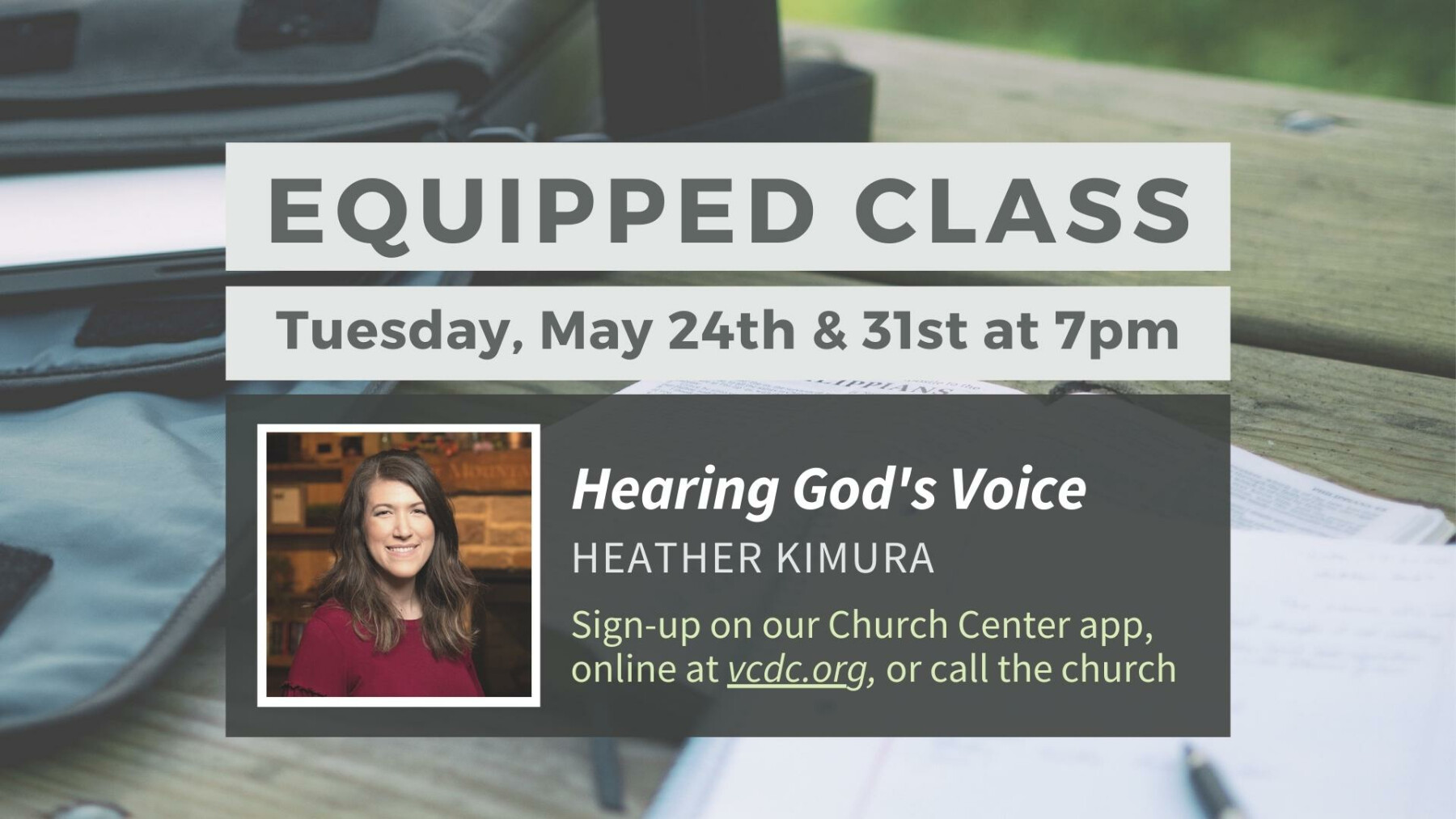 Tuesday, May 24, 2022
,
7:00 PM - Tuesday, May 31, 2022, 7:00 PM
One of the most important things for a Christian is to learn & grow in the ability to hear God's voice. Heather Kimura will provide practical information on the various ways God speaks to us and how to enhance your confidence and ability to discern His voice. Childcare is available with advanced registration. To sign up or click the registration link below.
Register Here for Hearing God's Voice