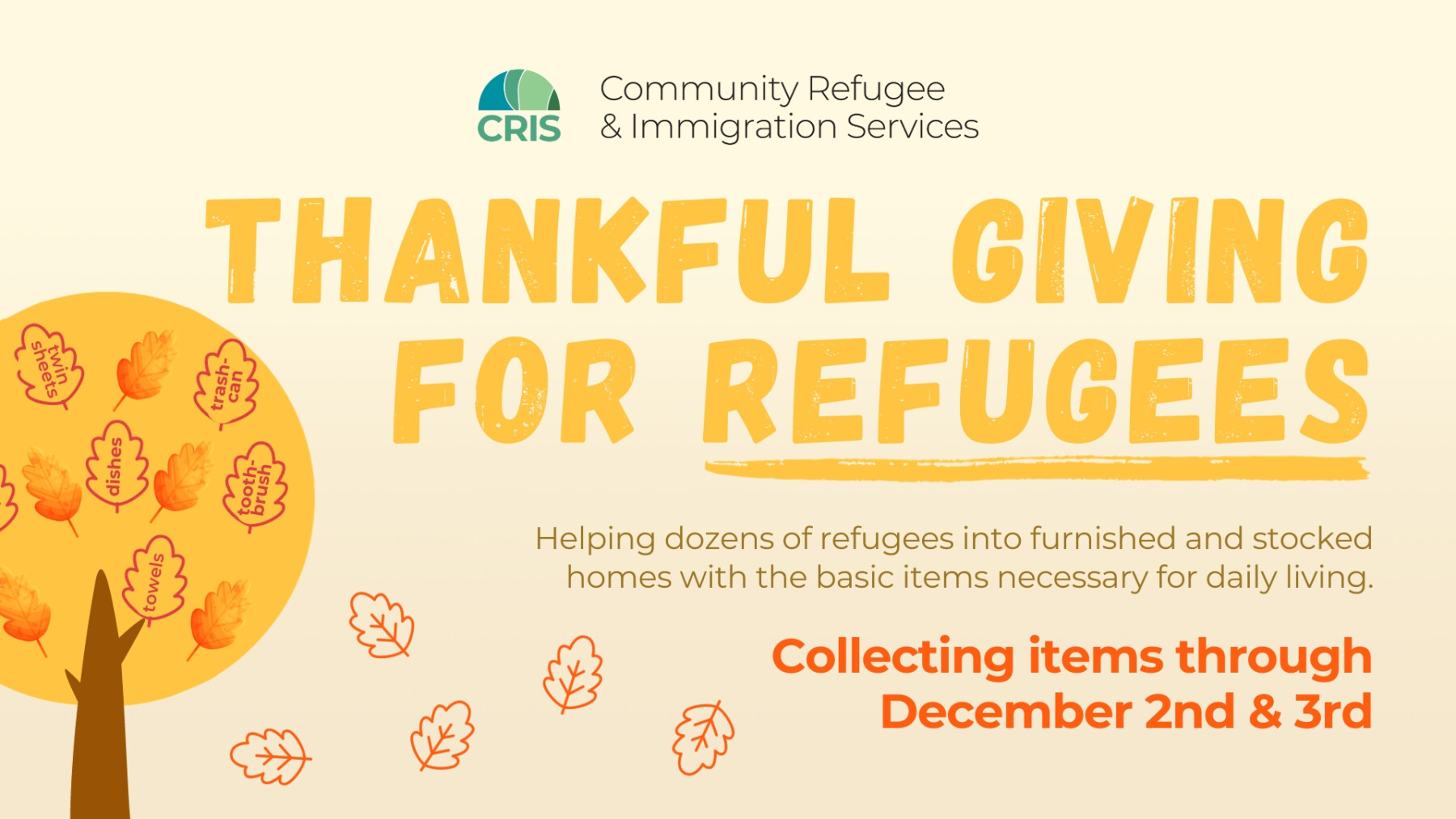 Saturday, November 18, 2023
,
6:00 PM - Sunday, December 03, 2023, 12:15 PM
In the next few months, the Columbus-based non-profit agency, Community Refugee & Immigration Services (CRIS), is set to resettle dozens of families here in Central Ohio. CRIS strives to resettle each refugee individual and family into a furnished living space stocked with the basic items necessary for daily living. They do this through a "Welcome Kit", which is a collection of the essential items each family needs upon arrival. They anticipate welcoming a Syrian family of four who have been living in Turkey as refugees (likely since war broke out in their homeland). They have two young children--both with disabilities/special needs. We are excited for the opportunity we have as a church to participate in collecting items towards these Welcome Kits. For more info, please stop by the table in the lobby starting the weekend of November 18th & 19th.
CLICK HERE to donate Items.