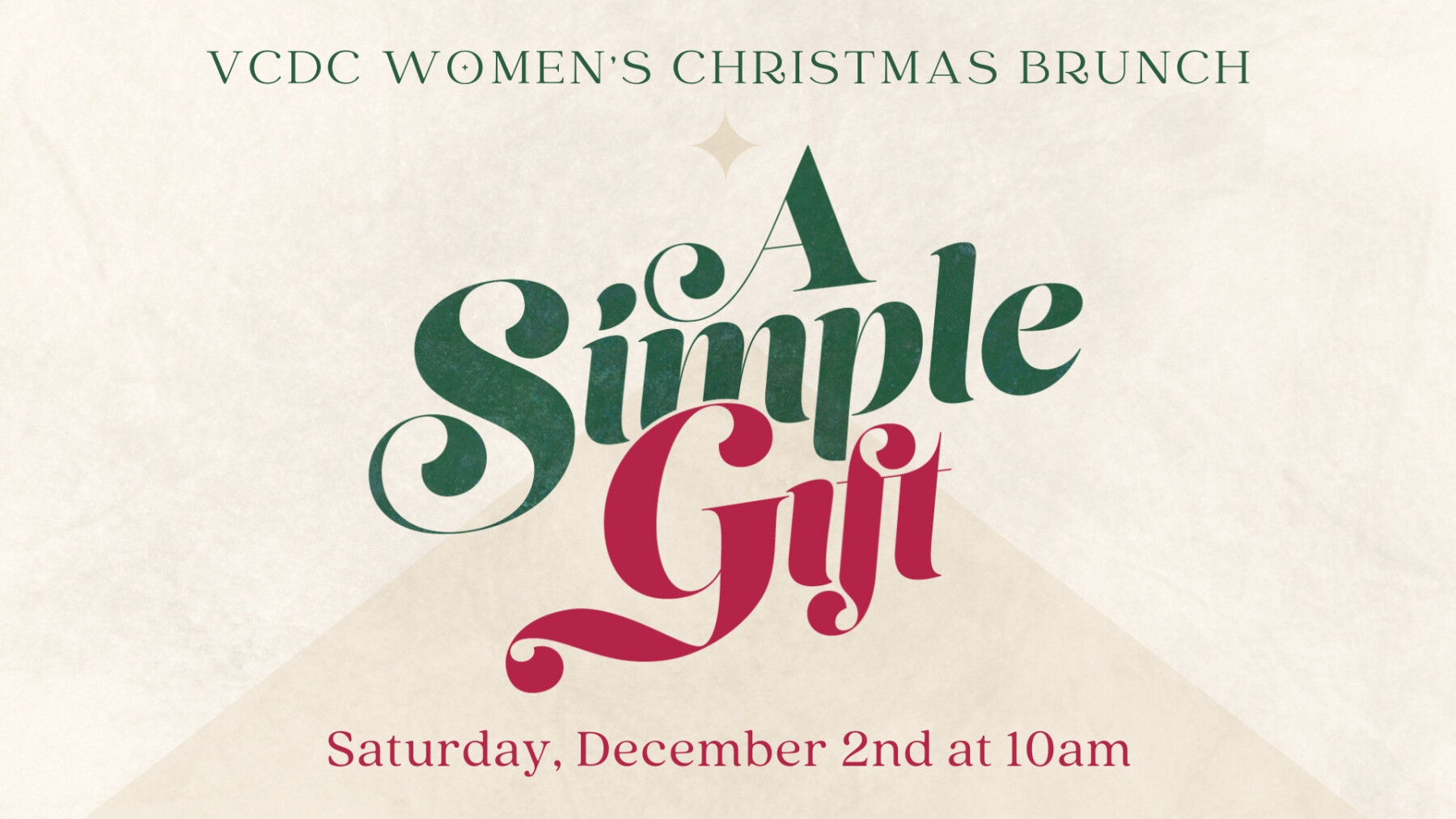 Saturday, December 02, 2023
,
10:00 AM - 12:00 PM
We're looking forward to our annual Women's Christmas Brunch, A Simple Gift, on Saturday, December 2nd from 10am-12pm. We'll be having food, fellowship, special music, and testimonies from three of our women: Alison Kitchen, Beth Hackworth, and Devin Mowery. This event continues to be one of our largest outreaches at VCDC, so please be praying for all the guests that will be attending. We're excited to celebrate the simple gift of our Savior's birth together this Christmas.
Click on the links below for various serving opportunities.
CLICK HERE for Men Adult/Youth Serving Opportunities, Thursday, November 30th & Saturday, December 2nd
CLICK HERE for Women/Youth Serving Opportunities, Friday, December 1st
At this time, all tickets are sold.

We are encouraging anyone who would still like a ticket to be asking around to see if anyone has an extra ticket they will not be using. And likewise, if you have an extra ticket that you will not be using, please be asking around to see who might need one, or consider inviting another friend who would be blessed by hearing the gospel.