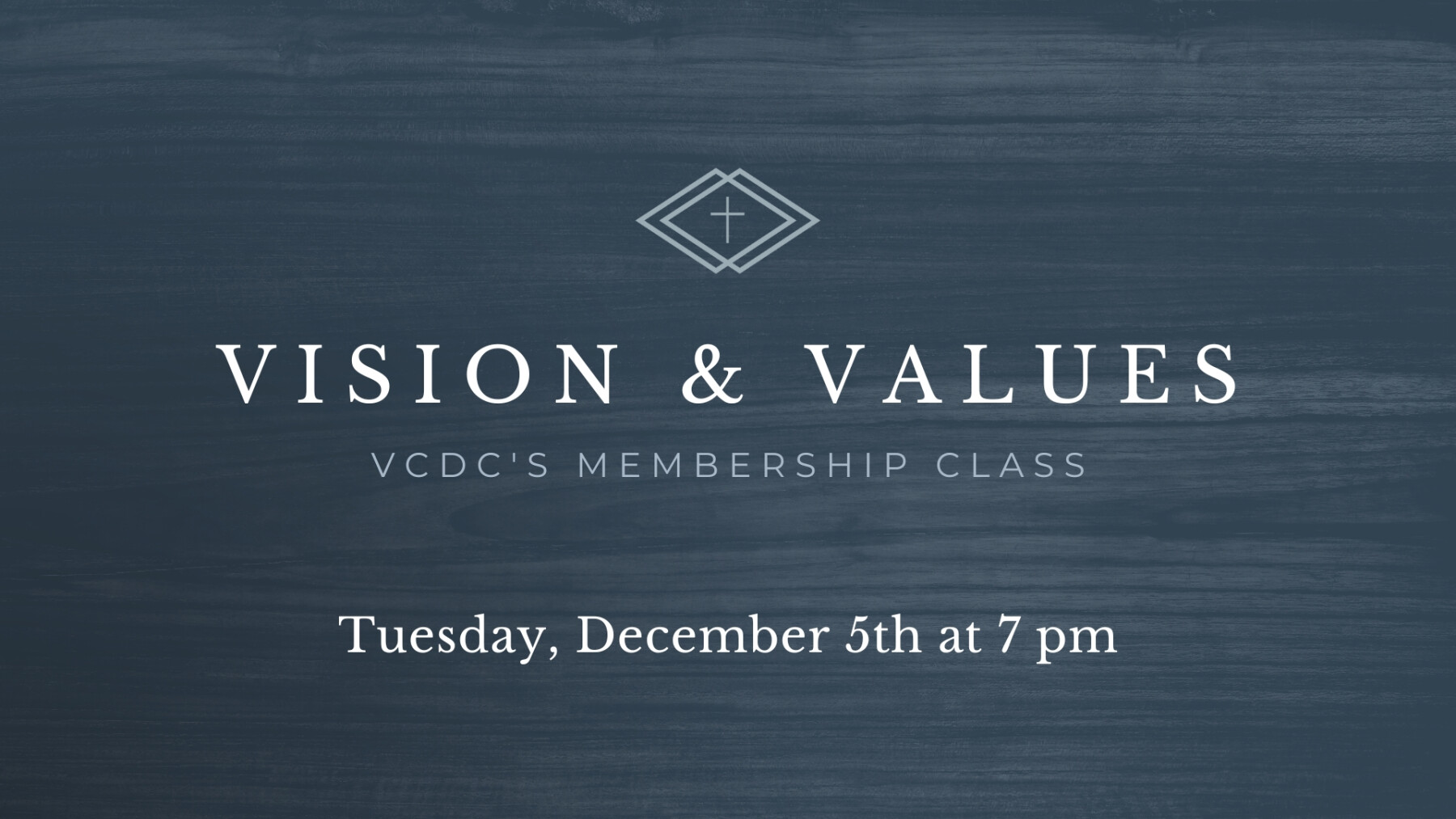 Tuesday, December 05, 2023
,
7:00 PM - 9:00 PM
Whether you are a long time attender or are newer to VCDC, if you have never attended this class, please join Michael and Andrew as they share the vision and values of VCDC. This is an opportunity to ask questions, find out how you can get involved and become a member. Childcare is available with advanced registration. Register by clicking on the link below.
CLICK HERE to register.