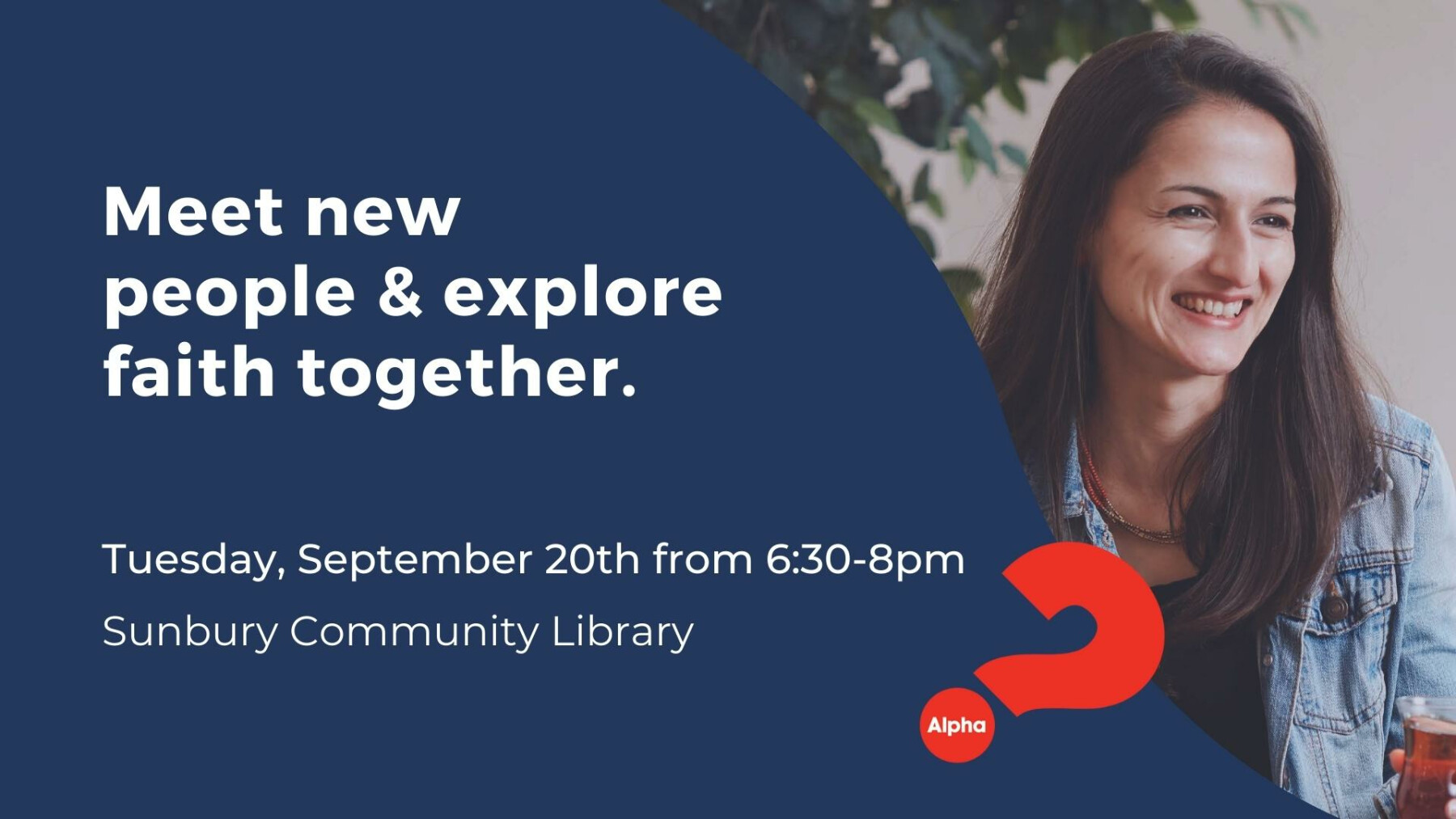 Tuesday, September 20, 2022
,
6:30 PM - Tuesday, November 22, 2022, 8:00 PM
Alpha is a place to connect with other people who are open to exploring life, faith, and meaning. Each session includes a time to connect with others over a free meal, hear a short talk on an element of the Christian faith, and then a chance for each person to share their own questions with the group. Alpha starts on September 20th and meets each Tuesday thru November 22nd at 6:30pm. It will be held at the Community Library, 44 Burrer Dr, Sunbury, OH. Sign up by clicking on the link below or call the church office.
Click Here for Alpha