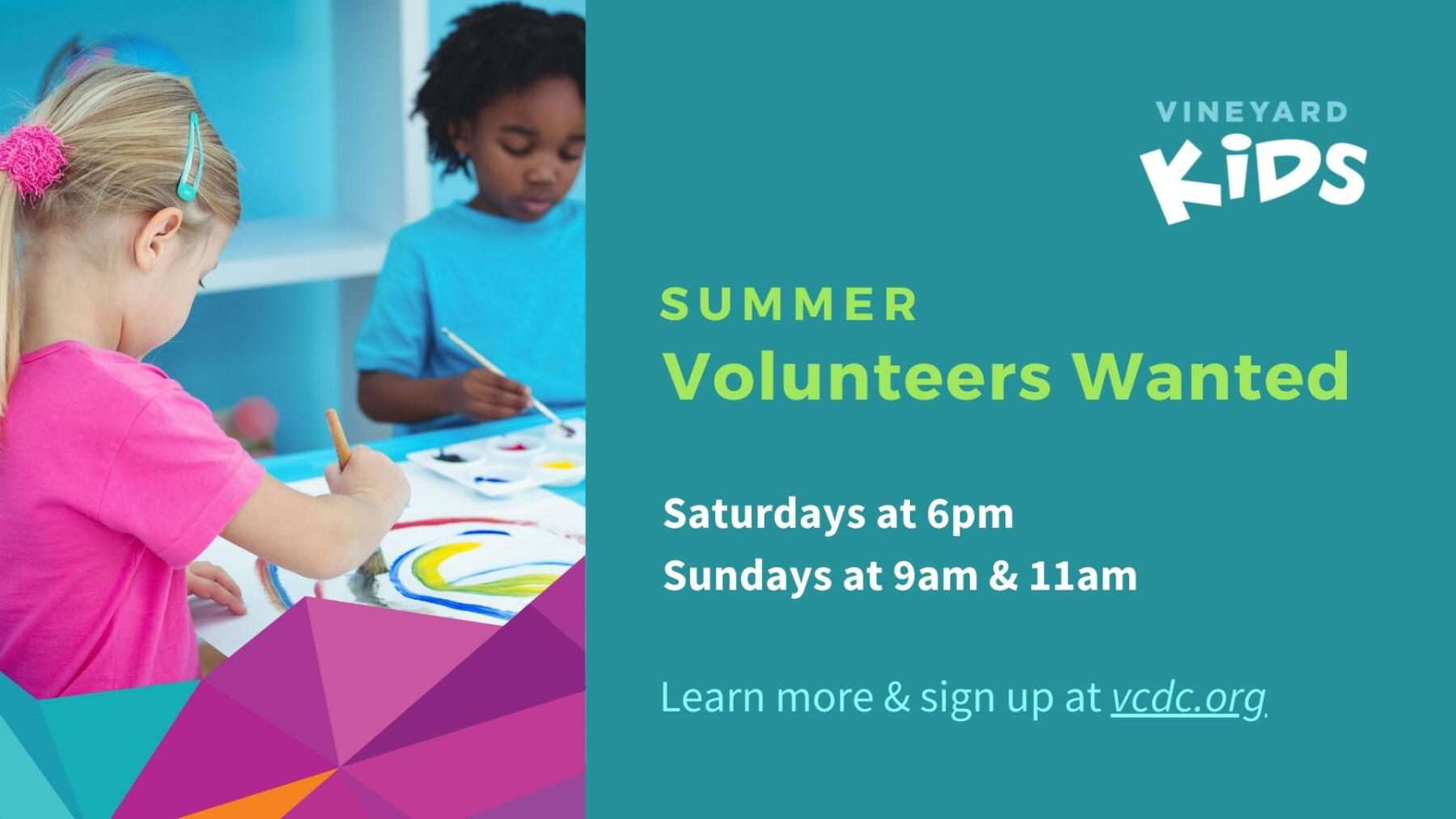 Saturday, April 30, 2022
,
12:00 AM - Sunday, May 29, 2022, 12:00 AM
Are you interested in joining our Vineyard Kids team? Sign-up today and see the difference you can make.

The summer months are coming soon, and families will be planning vacations and we will still have Vineyard Kids at all three services this summer. Would you consider joining our Vineyard Kids team for the summer months two times a month? That's only about seven times the whole summer!
If you would like to serve, please click HERE to fill out a short survey about your serving preferences.