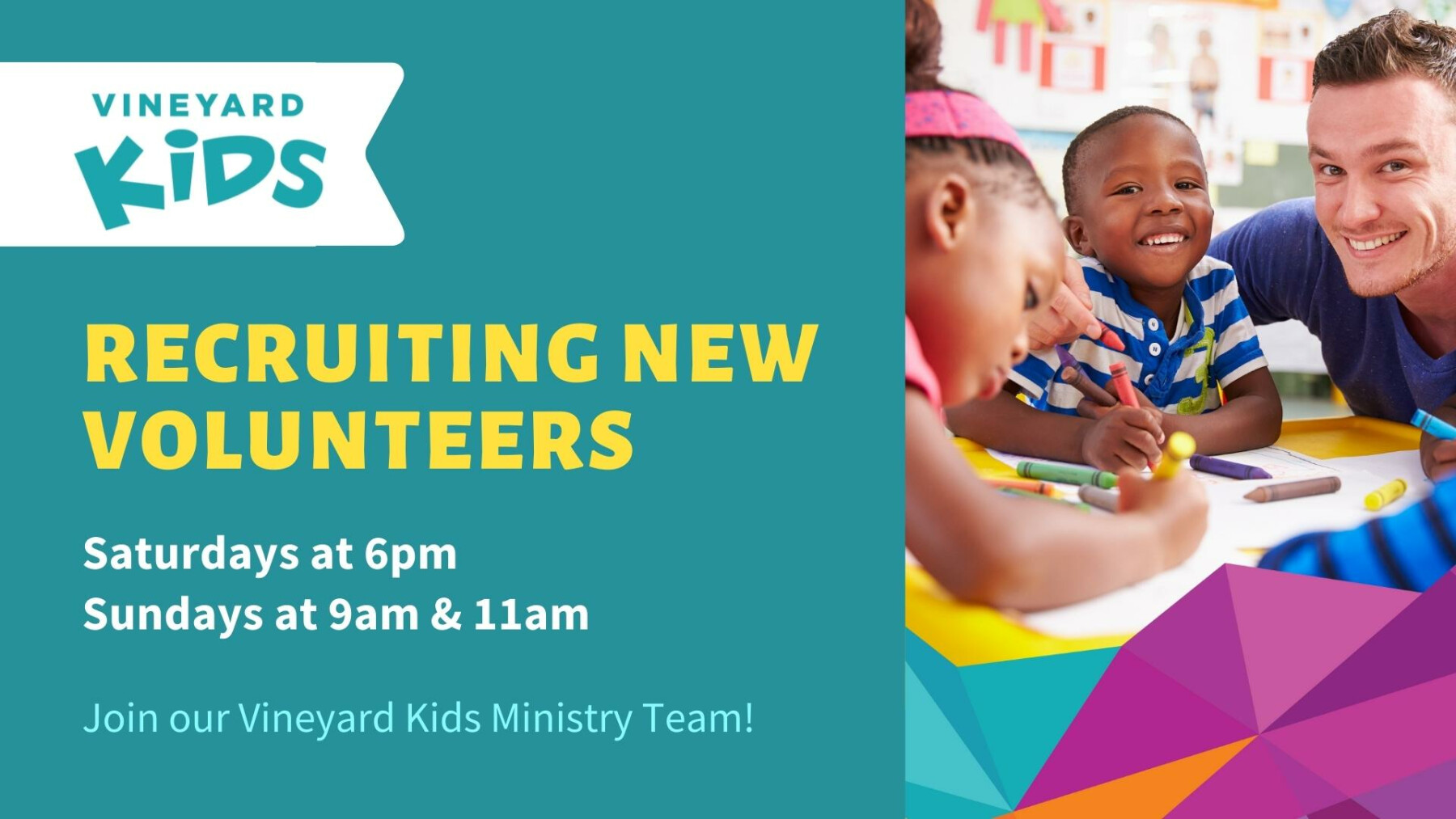 Friday, August 05, 2022
,
4:30 PM - Wednesday, August 31, 2022, 11:59 PM
When you choose to volunteer and service in Vineyard Kid's Ministry, you will get to tell our kids the good news about Jesus and show them how they can follow him. You will have an opportunity to transform a life and leave a legacy. Did you know that 64% of people become Christians before the age of 18? Ready to join our team? Click the link below to sign up.
Click Here for Vineyard Kid's Ministry Volunteer