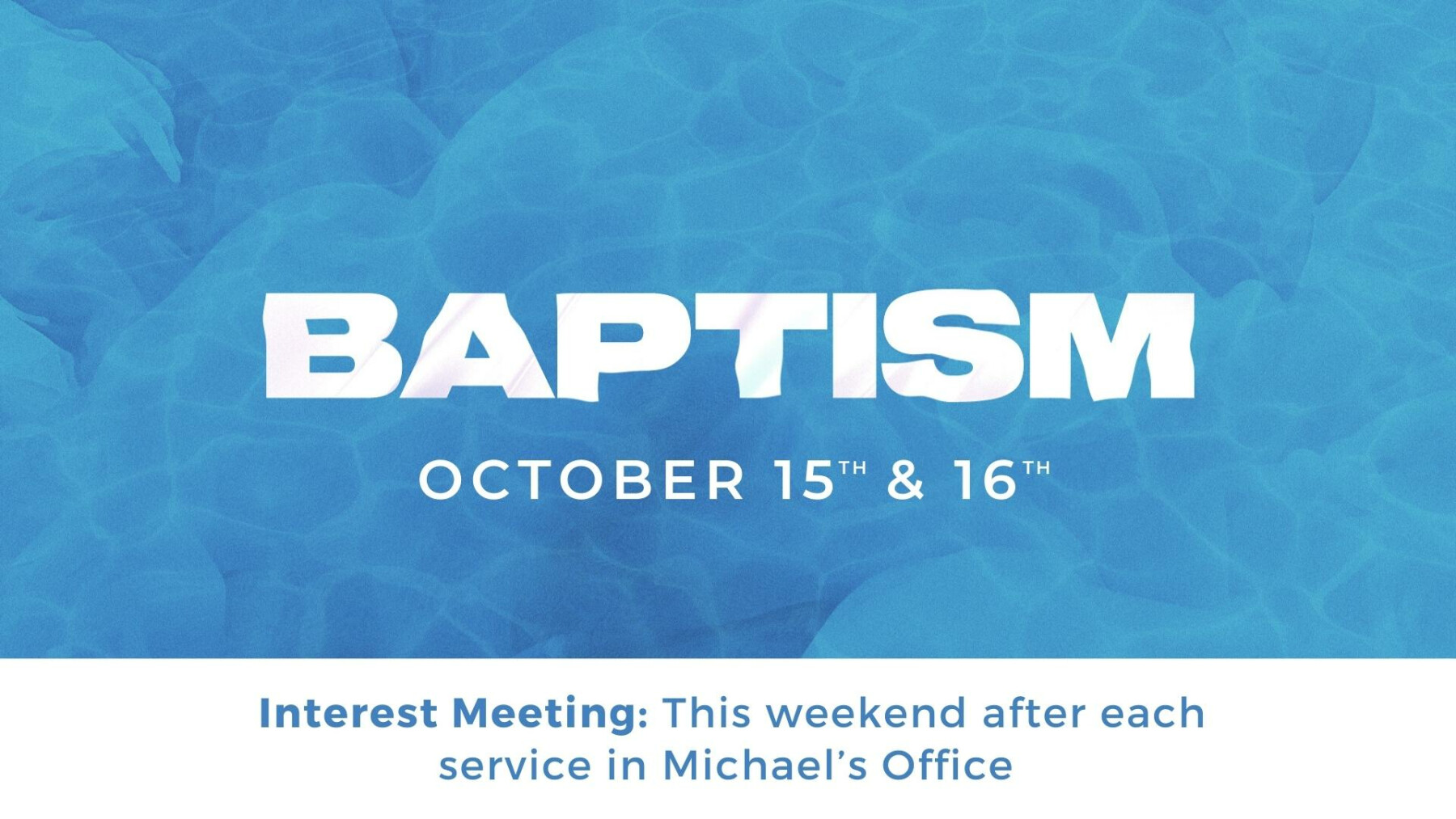 Saturday, October 15, 2022
,
6:00 PM - Sunday, October 16, 2022, 11:00 AM
Have you considered being baptized? Baptisms are a public expression of our inward commitment to follow Jesus. If you're 10 years of age or older, and interested or want to learn more about baptism, email us at .