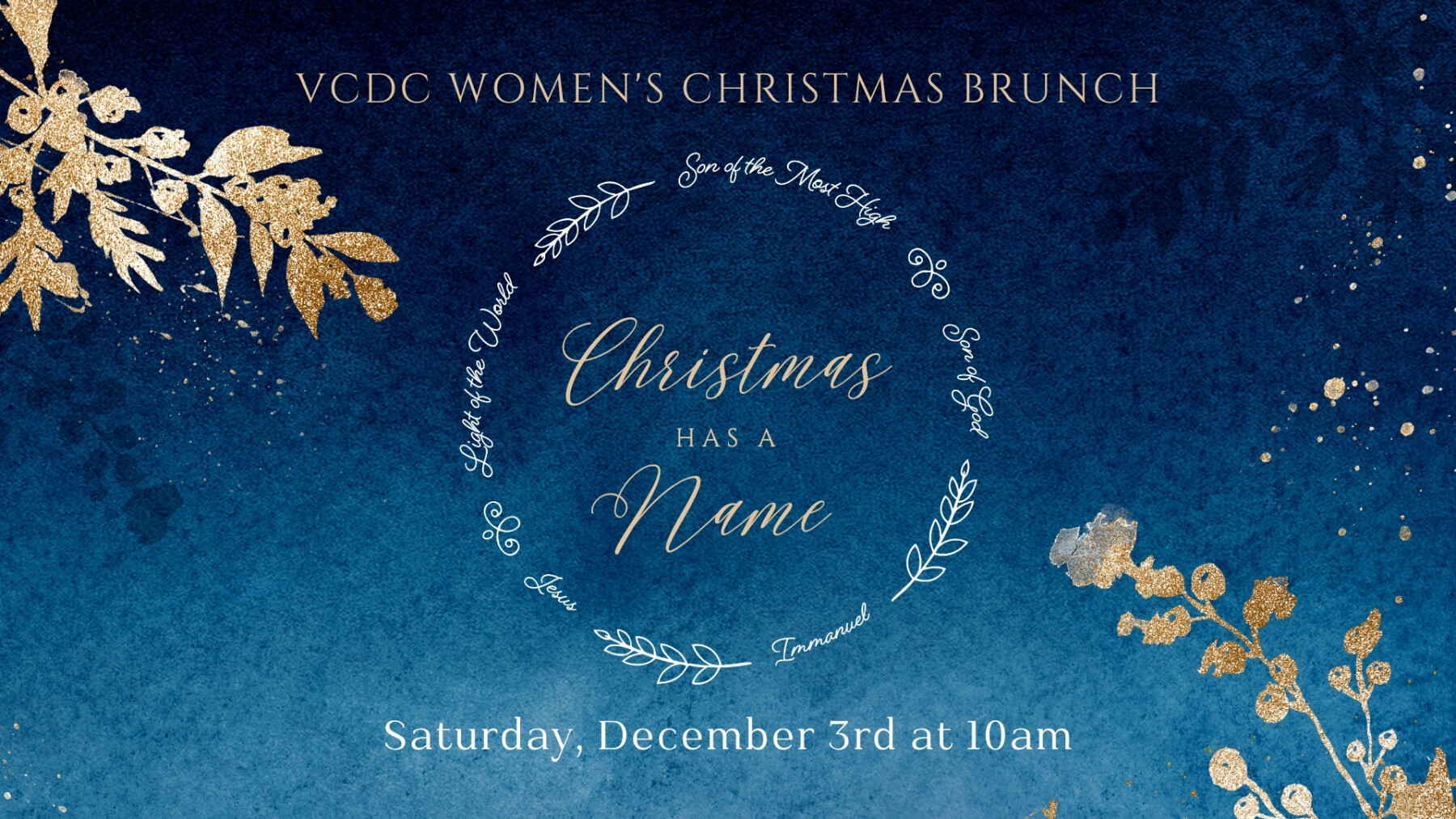 Saturday, December 03, 2022
,
10:00 AM - 12:00 PM
We invite you to join us for our annual Women's Christmas Brunch, Christmas Has a Name. We encourage each woman to invite a friend who is not already involved in a faith community and needs a touch from Jesus. There will be great food, music and an inspiring message by Vicky Kurzenknabe – all to celebrate the reason for the season. There are several opportunities for men, women and teens to volunteer, so be sure to stop by the table in the lobby to sign up. Because space is limited, each VCDC woman may purchase her ticket, as well as, 2 guest tickets, this weekend and next weekend, in the lobby after each service. The following two weekends you may purchase any additional tickets that you need, until we are sold out. All tickets are $5. We hope you will join us for this special event.
Men, to sign up for specific serving opportunities click on the link below.
CLICK HERE for men serving opportunities.